15 September 2014
"No prospect" of creditors recouping £9m from Global MP, say administrators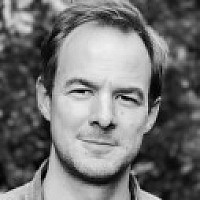 Administrators for Global MP have told creditors there is "no prospect" of recouping money owed to them after it was revealed the Bradford direct mail printer left a total shortfall of over £13m.
Trade suppliers have been hit hardest by the firm's collapse, with Bradford-based Bahson Colour Print owed £123,026 and Leeds direct marketing company The Lettershop Group owed £92,691.
A total of £9m is owed to unsecured creditors, with £2.7m of that owed to the paper trade alone.
Global MP chief executive Kevin Dunstall
Chief executive and sole director Kevin Dunstall acquired Global MP from St Ives Group last September via his Cogent B2B business. It went into administration just nine months later, in July, with the immediate loss of a total of 152 out of 160 jobs.
St Ives is still owed £4.2m of the £8m Dunstall agreed to pay for the business, and is the largest single creditor.
A statement of proposals from administrators Baker Tilly confirms that "there is no prospect of a return to unsecured creditors in this instance".
It also details the exact nature of the original purchase - out of the £8m price, £3m was paid up front with £5m deferred over 23 monthly payments of over £200,000.
A spokesman for Baker Tilly told Prolific North: "This is clearly an unfavourable result for the creditors of Global MP, however this outcome is not surprising considering such a highly leveraged acquisition."
According to figures included in the statement of proposals, Global MP made a loss of £3.6m on sales of £40.4m in the year to August 2013. This compared with a net profit of £866,175 on sales of £35m in the previous year.