10 September 2014
New hires to follow £100K wins for Appeal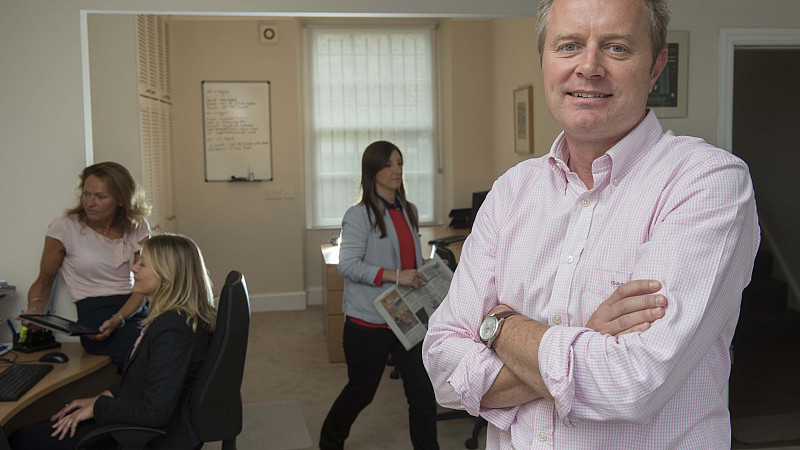 Paul Snape with Appeal colleagues Susan Reid, Sarah Hone and Hannah Scatchard
Digital PR and marketing agency Appeal is looking to make new appointments after winning new accounts worth more than £100,000.
The Harrogate-based agency has secured national and regional contracts for five new clients as well as contract extensions for three existing clients during August.
New clients include the Government's Superconnected Cities broadband connection programme, property developer Grantside and cycle retailer All Terrain Cycles.
The firm has also secured contract extensions including leading turbine firm Earthmill, based in Wetherby and York-based property agent Croft Residential.
"Usually the summer quietens down somewhat, but we are seeing a remarkable period of new business that must be a great sign for the economy as a whole," said Appeal director Paul Snape,
who also co-founded online news serviceTheBusinessDesk.com, which he exited in July 2013.
"We have been able to build on our reputation for SEO-driven digital PR campaigns using the learning we picked up during our six-year involvement in digital publishing.
"The shift that PR is making to weave more closely with SEO is exciting and we are also looking for more technical agencies and partners to work alongside in 2014."
The firm now has 15 retained clients including Grant Thornton, Begbies Traynor and JCT600, and is now recruiting for new account management staff ahead of an autumn push to grow the business further over the coming year.
"Growing the team is really important for us now, and we will be making a number of hires in 2014, both junior and at a more senior level," said Appeal senior consultant Susan Reid.
"We have a great platform of blue chip clients and an average relationship of more than five years, and we're really proud of that. With our growing expertise and partnerships in SEO, we are evolving new products and services tailored to those businesses that value search benefits as well as traditional print coverage, and it all adds up to a really exciting time for us," she added.