23 September 2014
Leeds agency The Black Hole enters into CVA after founding director departs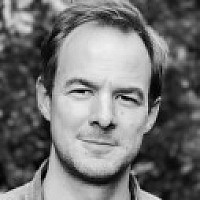 Leeds agency The Black Hole says it has the "full support of clients and staff" after entering into a company voluntary agreement (CVA) with creditors.
The company, whose clients have included Argos, Swinton Insurance and Homebase, is now trading as TBH Agency after entering into the CVA in June.
Speaking to Prolific North, chief executive Phil Crick said the company intends to "fully honour" the CVA and explained that the situation arose after the departure of director Paul Senior, who founded the agency in 1991.
He said: "Paul wanted to leave and after being with the business 23 years and being a partner in the property business that owns the building, there was a certain amount of unravelling to do.
"As this process would take months and months, there was a danger we would take our eye off the ball and not give our clients the service they require.
"So we were advised that the best thing to do was to set up a separate entity to deal with The Black Hole and Paul's exit, when we have the time to do it.
"Paul has been fine and there is no animosity on either side."
Companies House records shows that as of May this year, Senior owned a 25% share in the business, the same share as Crick.
Another 25% is owned by Finance Yorkshire, which invested £250,000 in the business in November 2012.
The Black Hole is the second Leeds agency to have taken insolvency measures after receiving a cash injection from the government-backed business growth fund.
Coolpink received a £450,000 investment in 2013 but fell into liquidation in January.
Finance Yorkshire chief executive Alex McWhirter told the Yorkshire Post that while the news was "disappointing", The Black Hole had been "strong and established" when the investment was made.
Crick confirmed that the agency, which employs 20 staff and reported a turnover of £1.65m last year, was "fully committed to seeing through" the CVA, which he said would involve a timescale of five years.
He was not able to put a figure on the exact amount owed to creditors as the figure was currently being calculated by insolvency practictioners O'Hara & Co, which is handling the CVA.