24 September 2014
Havas PR takes Greggs to Manhattan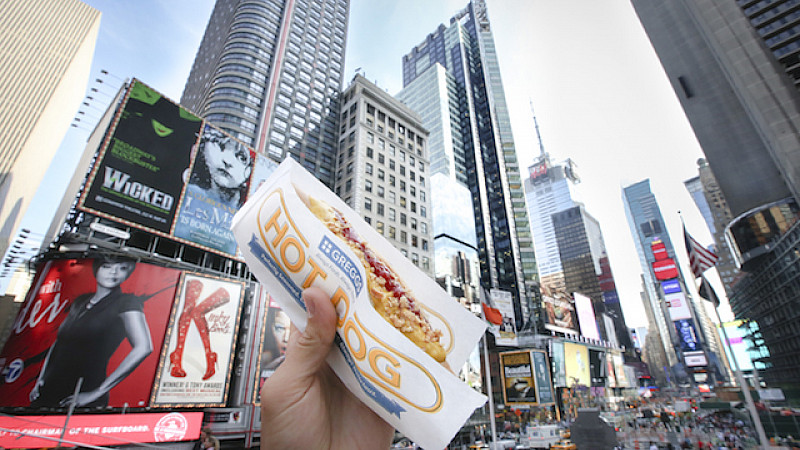 In a move that looks like a case of coals to Newcastle, food giant Greggs has been attempting to market hot dogs in New York.
In what it described as 'its most ambitious product trial to date' Greggs and Havas PR made the trip across the pond to the Big Apple armed with several hundred hot dogs and freshly baked sub rolls.
The hot dogs were given a tour of a number of famous landmarks from Times Square to the Statue of Liberty, before being given to everyday New Yorkers to sample for their expert view.
The activity saw hundreds of New Yorkers, and a few bemused Brits, queue up for a taste of Greggs' latest on-the-go snack.
Head of customer and marketing Greggs, Graeme Nash, said: "We wanted a campaign that not only showed how excited we are to introduce our new hot dog, but also demonstrate its quality credentials, by conducting the ultimate taste test. By giving street food-loving New Yorkers, the opportunity to be the first to taste test the dogs, I think we've definitely achieved those objectives."
The day of sampling from a limited edition Greggs street food cart in Manhattan now paves the way for it to be sold in nearly 1,700 Greggs shops across the UK.