09 September 2014
Delineo and Portfolio team up for Manchester Jazz Festival campaign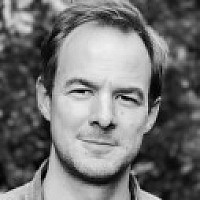 Delineo and sister agency Portfolio recently teamed up on a two-month campaign for the Manchester Jazz Festival.
Tasked with promoting the 10-day event to a regional audience, Manchester-based Delineo put in place a social media campaign using Facebook, Twitter, blogs and Vine, with Bolton-based Portfolio handling the offline collateral.
The festival took place in July
The campaign generated over 10.2 million views on Twitter and 25,592 views across Vine, with the total of 3,721 social media referrals to the festival's website a 113% increase on last year.
Head of social media, Tom Mason, said: "Manchester Jazz Festival provided an opportunity to showcase Delineo's extensive range of social media services which consistently achieve creative outcomes. We're delighted to have worked so closely with the team who were very receptive to our ideas."
Festival manager Lucy Woolley added: "Delineo's enthusiastic approach demonstrated the benefits of social media to us as a public facing organisation and helped 2014 be one of our most successful festivals to date."
Delineo has also worked with the Salford International Media Festival recently on a new identity and website.