22 September 2014
Corporation Pop unveils identity and website for new skincare brand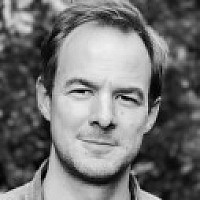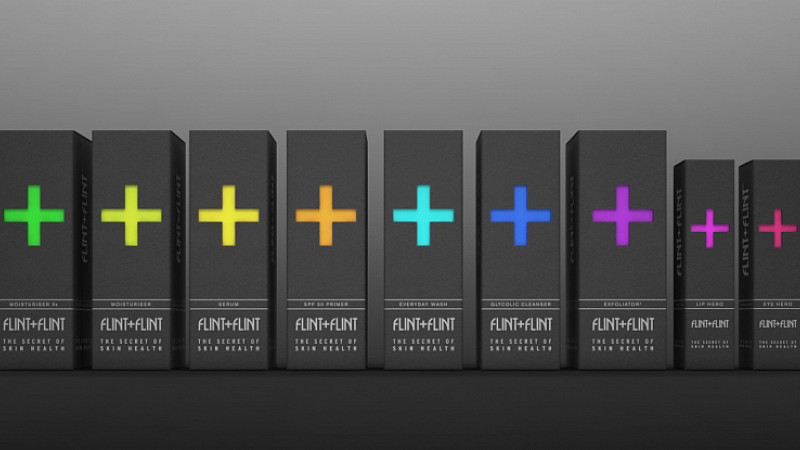 Corporation Pop has developed the name, brand identity, packaging and e-commerce website for Flint plus Flint, a new skincare brand from the owners of national chain Skin Health Spa.
The Manchester agency said the name 'Flint plus Flint' was the result of "extensive market research and user testing", and related to founders Adam and Maxine Flint.
The Flint plus Flint product range
It added that the logo was inspired by Art Deco typography and that the brand's metallic ink pack design was designed to ensure "instant recognition among the pastel-shaded competitors".
As part of the design for the website, Corporation Pop worked with illustrator David Bailey and copywriter Jez Clarke to create a comic strip format that tells "a tongue-in-cheek but largely factual story" of the founders' journey.
Dom Raban, managing director at Corporation Pop, said: "Sometimes a brief comes along which allows you to flex all of your muscles at once. This project did just that.
"The big players in skincare rely on large marketing budgets to sell their products, spending less on packaging with standard tubes, boxes and printing techniques. Flint plus Flint rely heavily on word of mouth so brand impact was essential."
Adam Flint, operations director at Flint plus Flint, added: "We brought Corporation Pop on board when the idea was still in its infancy to enable them to deliver a cohesive online and offline strategy for the product launch. We look forward to working with them further as the brand matures and evolves."
Corporation Pop recently announced it had brought in three new staff after what it said had been a record year.