11 August 2014
Rubicon Coconut Water turns to PHD for media deals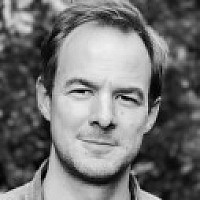 PHD's Manchester office is behind a media campaign that will see Rubicon Coconut Water partner with Capital FM and Metro.
The AG Barr-owned drinks brand turned to PHD to help agree the media partnerships in support of its new "refreshing" flavour.
The Capital FM partnership includes a competition to win a holiday to an exotic location with a London name, such as Victoria in Seychelles, while the Metro content partnership will provide readers with weekly 'London Refreshing News'.
Creative elements for the campaign are being provided by Pulse Group.
Sean Dowie, group brand manager at AG Barr, said: "For this launch, we needed to reach busy London commuters in a very cluttered environment, so we're really excited about this campaign where we're partnering with two of the mainstays of the London commute and adding refreshment to Londoner's daily routine."
PHD MD Dani Briers added: "We're really proud of these partnerships. Both Capital and Metro will create something that will really stand out to the consumer and help Rubicon Coconut Water refresh Londoner's morning commute."
PHD recently negotiated a partnership between Wired and Bentley.