22 August 2014
Manchester Cathedral promotes its cultural side with Transmission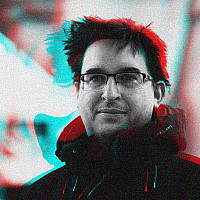 Manchester Cathedral has been working with Transmission to showcase its summer events programme.
The Manchester agency was asked to represent the cathedral's 600 year history, but also the fact that cultural and music events also happen within its walls.
"We needed to re-profile the Cathedral as an exciting heritage destination, promote the new programme of events and shout a lot louder about the wildly diverse happenings under our roof," said Anthony O'Connor, director of fundraising and development.
"Transmission's design links the Cathedral's magnificent heritage and quality of its events, without losing the sense of its all-encompassing welcome and mission. The reception has been incredible, not only from key audiences, the arts and heritage organisations in the city, but also from the wider church community - it's really helped us to put the Cathedral on the map as one of the top cultural venues in England."
Grant Mitchell, Transmission's creative director, explained that the brochure needed to visually represent both "the reverent, historic side, and the side which represents modern Manchester at its spiritual core, with the latest music and art, and current community projects.
"All of that was channelled into our design - we mixed Gothic fonts with more modern typefaces, black and white photos with pops of bright colour, and diagonal lines were used to convey that "flipside" idea of the cathedral's identity. Although the modern and the medieval are polar opposites, we were able to fuse them together in a progressive design, which should help attract new audiences and reinforce the Cathedral's standing within the city's cultural landscape."