17 July 2014
Nissan and Manchester City clubs establish "global football partnership"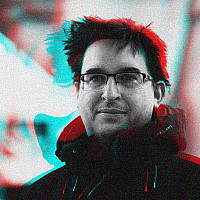 Car manufacturer, Nissan, has signed a deal to become the official automotive partner of City Football Group.
The Group encompasses Manchester City, Manchester City Women's FC, New York City and Melbourne City FC. It also operates football and marketing companies around the world.
The 5 year deal will also include the Nissan majority-owned club, Yokohama F Marinos. CFG has held a minority stake in the football club since May.
"Nissan has always been immensely proud of its place in Yokohama F·Marinos history and is now privileged to be part of the story of CFG and their network of fantastic global football teams," stated Carlos Ghosn, Nissan president and CEO.
"This innovative partnership enhances Nissan's investment in the game of soccer which is a key platform to further strengthen our brand globally. Additionally, the value in kind deal will see Nissan introduce the world's best-selling electric vehicle to the world's fastest growing football team, an example of how the collaboration will pair innovation with innovation to bring the excitement of Nissan and soccer to customers around the world."
Nissan will have a high profile at the Etihad stadium and with the clubs around the world.
"Through our investment in, and support of, the Yokohama F·Marinos it has become very clear that Nissan and CFG also share a common passion and ambition for further growth and development. As a result, this new partnership presents us both with incredibly exciting opportunities to collaborate through football both in Japan and across the world," added Khaldoon al Mubarak, chairman of City Football Group.
The Group says it is looking to change the football business model, not least with the signing of David Villa for New York City FC and at the same time as a "guest player" for Melbourne City FC.