22 July 2014
Manchester City rewards engagement and empowers fans with new Cityzens scheme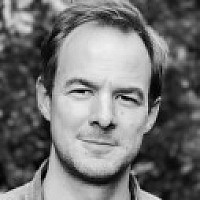 Manchester City has launched a new membership scheme that promises to let fans "experience the club more deeply" - and rewards them for everything from buying club merchandise to engaging on social media.
Cityzens has been designed "from the ground up" with ideas collected from fans of all ages across the world. Manchester agency Music was involved in the creative.
The club says it is intended to enable fans to participate "more actively" in club decisions, and will allow them to vote on key club decisions such as how it allocates funds to charity projects around the world or the naming of the streets at the soon-to-open City Football Academy.
Cityzens aims to let fans "experience the club more deeply"
Cityzens fans will also get priority access to match tickets, free access to the City Editions match-day programmes app and discounts on club merchandise.
Additionally, fans can earn City Points by purchasing club merchandise or engaging with the club's social media (up to a cap) which can then be swapped for "unique members-only money can't buy experiences".
These include having lunch with the squad at the new City Football Academy, asking a question at a post-match press conference or boarding the team plane for an away match.
Diego Gigliani, City's director of marketing, media and fan development, said: "As the club continues to grow around the world, we wanted a single membership programme that brings all our fans together wherever they live in the world.
"Cityzens not only rewards fans with unforgettable experiences for their incredible support and participation, but also empowers them to influence key Club decisions, giving them a real voice and real value."
Cityzens is priced £35 per year for adults and £25 for under 16s.