23 July 2014
Liverpool City Council to review communications after comms head Douglas quits after just eight months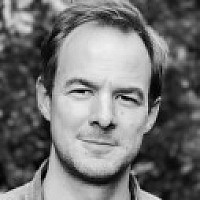 Liverpool City Council is to review the structure of its communications department after the departure of head of comms Louise Douglas.
Douglas has left for personal reasons after only eight months in the job and joined Progress Housing Group in Leyland as group marketing manager.
A spokesman for the Council told Prolific North that "no decision" had been made concerning when or indeed whether a replacement would be recruited.
Former head of comms Louise Douglas
However it's understood that the Council may use Douglas's unexpected departure as an opportunity to review the structure and make-up of the department given the stringent cuts the council is required to make to non-statutory roles.
In February, the Council announced that more than 300 jobs were to go under plans to save £156m over the next three years. Cuts in government funding have already amounted to £173m over the last three years.
Liverpool Vision, the council's economic development and business support agency, must also cut staff numbers from 64 to 37 over the coming months.
A total of seven communications department staff at the council have already taken voluntary redundancy this year, including two graphic designers, a marketing manager, a marketing assistant, a media officer and an internal comms assistant.
And although a replacement of some kind is likely to be hired in Douglas's place, headcount in the department needs to be further cut, with at least another two positions set to go.
It has coped without a head of communications before however - indeed Douglas was the first to fill the role since John Ramsden left in January 2011.
Prior to him, Matt Finnegan held the role for nearly seven years before resigning after being suspended over alleged "procurement irregularities" relating to an advertising contract for a council magazine. He later accused the council of pursuing an "astonishing vendetta" against him.
Finnegan went on to take a senior comms role at Salford City Council but quit earlier this month after falling out with town hall bosses over what was seen as the "political" content of his press releases.