08 July 2014
Exclusive: Gill Barr leaves post as group marketing director of The Co-operative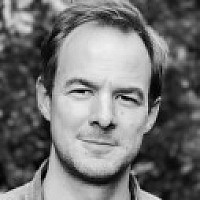 Gill Barr has left her role as group marketing director of The Co-operative Group after three years in the job.
No details have been released about her next role or her replacement at the Co-op.
Barr, a former marketing director at John Lewis and interim head of marketing at Mastercard, joined the Manchester-headquartered business in January 2011.
Gill Barr left on July 4
The 56-year-old's position at the Co-op had been undermined earlier this year when she was stood down from the management executive board in the wake of a restructure following the departure of former chief executive Euan Sutherland.
Two months later, radical reforms put forward by Lord Myners included a criticism regarding the lack of marketing expertise on the board.
A spokesperson for the Co-operative Group said: "Gill Barr has decided to leave her role as Group Marketing Director to explore opportunities externally and left on 4 July.
"Gill joined The Co-operative Group in 2011 and successfully built the Group Marketing function and was part of the Executive team supporting the Group through its recent challenges.
"Her contribution over the past three years has made an important impact across the organisation.
"Marketing continues to be part of External Affairs led by Nick Folland."