17 July 2014
Bellwether Report signals yet more marketing growth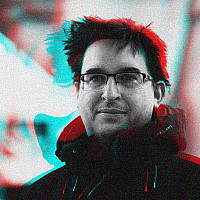 For the seventh quarter in a row, the Bellwether Report has forecast an increase in UK ad spend.
It marks the longest period of continuous growth in the sector since the survey began, 14 years ago.
According to the latest figures, +15.2% of companies said they were planning an increase in spend during Q2 of 2014, although that is down from the +20.4% recorded in Q1.
For the financial year ending 2013/2014, there was a net balance of 19.9% of companies registering an increase in marketing budgets - the best result since 2004/2005.
[The net balance figure is calculated by subtracting the percentage of companies reporting a downward revision from the percentage reporting an upwards revision.]
Peter Craven
"It is very encouraging to see the continued positive outlook shown by the UK's marketeers in the latest Bellwether Report. There is definitely a renewed and sustained optimism about the UK economy and hopefully this will translate to more investment into marketing activity and thus higher levels of business for our all the agencies in the North West," said Peter Craven, IPA city head for Manchester and managing partner, Madhouse.
Broken down by sector, internet marketing was revised higher than any of the other categories, with a net balance of 14.7%. Within that, search was +12.9%.
Main media advertising was +11.5%; Events +7.8%; Direct marketing +4%; PR +3.9%; and Sales Promotion +3%.
The only sector to show negative growth was market research -2.4%.
The Bellwether Report is research and published by Markit Economics for IPA.