25 July 2014
£300k investment for Ten Alps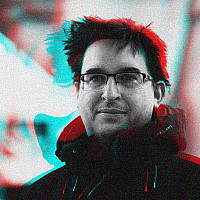 Ten Alps PLC has been given a £300k cash boost from its shareholders.
The Macclesfield-based media group has also announced the appointment of Mark Wood, the former chief executive of Future plc.
The cash injection has come from a series of shareholders, with a £150k loan note issued to the Herald Investment Trust; £100k to "certain other shareholders" and £50k to non-executive director, Tim Hoare.
It stated that the cash would be used for business development and "general working capital requirements."
Mark Wood, meanwhile, arrives as non-executive director. The 62-year-old is also a non executive director at Citywire plc and Future plc. At the latter he was CEO between 2011 and 2014. Prior to that he was chief executive of ITN and editor-in-chief and head of media at Reuters.
"Mark's extensive experience in our markets makes him an ideal candidate to assist in our development," stated chairman, Peter Bertram.
Wood began his career as a foreign correspondent for Reuters, based in Berlin, Moscow, Bonn and Vienna. He remains a member of the organisation's Editorial Advisory Board.