25 June 2014
Yorkshire Building Society set to unveil Tour de France campaign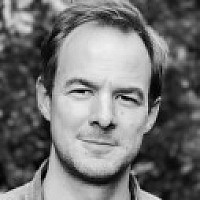 Yorkshire Building Society (YBS) has created a multimedia campaign around this year's Tour de France, which starts in Leeds next week.
The campaign, created by London agency Soul, will launch on June 30 and includes TV idents, press ads, 48-sheet billboard posters and posters in YBS branches.
The TV idents will be shots of local shop signs which have been given a French twist, while two of the captions included on the posters are "When Yorkshire plays host to the world, we'll be here" and "cyclists, this is what you've got to look forward to".
The Tour de France will get underway in Leeds next week
Another poster will target cyclists heading out of Leeds into the countryside with the caption: "Yorkshire. The most beautiful race track in the world."
YBS is already the official broadcast sponsor for the first three stages of the Tour de France, known as the Grand Départ, on ITV.
Anna Higgins, YBS customer marketing manager at YBS, said: "Soul has become our go-to agency for creative initiatives. It has developed a campaign concept that encapsulates both our immense pride and the entire county's excitement about the race.
"We're supporting a global event that will bring the eyes of the world to the UK and to Yorkshire in particular."
The campaign's creative director, Shaun Moran of Soul, added: "Our brief was to communicate not only how proud YBS is to sponsor the Tour de France Grand Départ, but how proud it is of Yorkshire, it's our home.
"We've used stunning images of the Yorkshire Dales and other parts of the county to show both cyclists and observers what's waiting for them."