12 June 2014
Sky to demonstrate AdSmart at Visual Media Conference in Leeds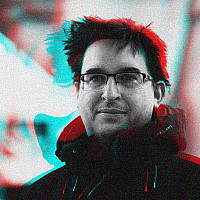 Sky will be demonstrating its new AdSmart system to delegates at the Visual Media Conference in Leeds later this month.
The platform tailors what is shown in television ad breaks according to a viewer's location and profile. In May, Sky announced a "ground-breaking" regional advertising partnership with Johnston Press, which will enable to the publisher to trial the system.
The one-day Visual Media Conference is being held at the Rose Bowl at Leeds Met University and will discuss the future landscape of marketing communications.
The speakers include Alex Craven, CEO of Bloom Agency, Jon Bailey of Proco, Okke Zitman of Media Plaza, Mark Eggleton of Sun Branding Solutions and Julia Cole of HP.
Prolific North is the media partner for the event and publisher Nick Jaspan will chair it.
Registration on the day begins at 9.15 am and the conference is scheduled to close at 4.30pm.
The conference has been organised by CDi Print Yorkshire and the British Printing Industries Federation. You can get tickets here.