17 June 2014
Morrisons cuts 2,600 jobs - but HQ staff "unaffected"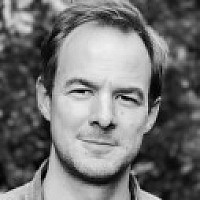 Morrisons has announced plans to cut 2,600 jobs as part of a management shake-up.
The Yorkshire Post has reported however that none of the affected roles will be at the supermarket's headquarters in Bradford, where its marketing teams are based.
Chief executive Dalton Philips said today that the cuts were part of its ongoing modernisation programme which aims to move the beleaguered retailer to a simpler management structure.
Morrisons' Dalton Philips
He said: "This is the right time to modernise the way our stores are managed. These changes will improve our focus on customers and lead to simpler, smarter ways of working.
"We know that moving to the new management structure will mean uncertainty for our colleagues and we will be supporting them through the process."
A 45-day consultation period for staff starts today.
Morrisons will also be creating 1,000 jobs in its M local convenience stores and an additional 3,000 in new supermarkets. It hopes to relocate some of the affected staff to these roles where possible.
The company said a trial of the new management structure had been a success. Department managers and supervisor positions will be merged into a single tier of team managers, with 1,000 then promoted into new duty manager roles to strengthen the senior management team in each store.
Philips has been under increased pressure recently after Morrisons posted an annual loss of £176m in the year to February, followed by a 7.1% drop in quarterly sales.