06 June 2014
Kellogg's uses John Lewis' Bear and Hare director for first ever master brand campaign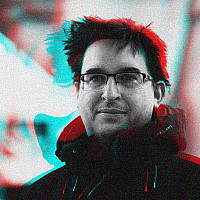 Kellogg's has worked with Yves Geleyn, the director of John Lewis' "Bear and Hare" commercial to produce its first ever "master brand" campaign in the UK.
The Storybook is a tale told in reverse, using a children's pop-up book to illustrate the journey of the seeds to the cereal bowl.
"Our founder W.K. Kellogg introduced breakfast cereal to the world with just a simple flake of toasted corn.  More than 100 years later, every bowl of Kellogg cereal still starts with natural wholegrains, many of which are grown and harvested close to the factories where we make our foods," said Vikki Brunning, marketing manager at Kellogg's.
"The "Storybook" TVC is the first milestone on our journey to remind people about the origins of our cereals while leveraging the strength of the Kellogg brand to reinvigorate the category and reaffirm our position as a leader and trusted authority on breakfast."
The campaign was created by Leo Burnett London and produced by Alessia Small. The 2D animation was done by paper artist and engineer Mandy Smith.
The marketing will be supported by PR, digital and social media as well as a partnership with Trinity Mirror and Bauer.
Kellogg's which has its marketing operation in Trafford, will also be running a series of initiatives across Europe including "Origins" to help farmers produce better quality whole grains, "while preserving the natural habitats in which they are grown." "Breakfast for Better Days" is a hunger relief programme and "Love Your Cereal" which aims to give parents a wider choice of healthier cereal and snacks for their children.