04 June 2014
The Fragrance Shop appoints Peppermint Soda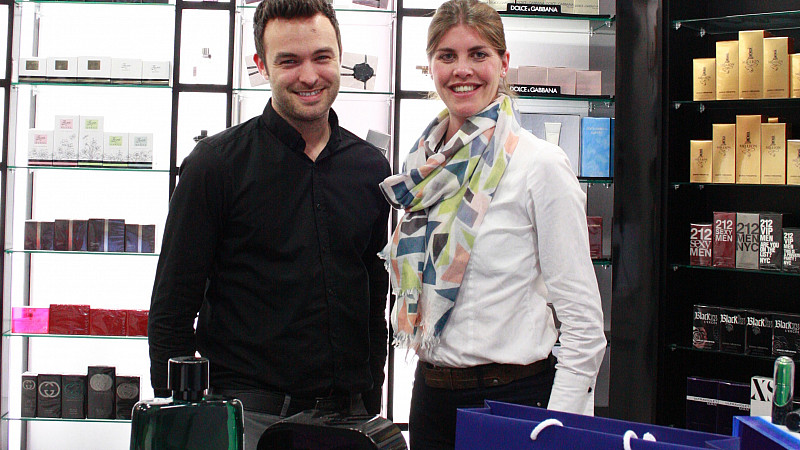 Daniel Thompson and Emma Williams
Hale-based marketing communications agency Peppermint Soda has been appointed by The Fragrance Shop to manage the high street retailer's business-to-business PR.
The agency will work to raise the independent fragrance retailer's profile in key business media, starting with the company's financial results later this month. The team, headed up by senior account director, Emma Williams, will manage all B2B communications for the company.
Managing director of Peppermint Soda, Jean-Philippe Glaskie, said they were delighted to be on board: "The Fragrance Shop is one of the most exciting brands on the high street, with clear plans for growth over the next five years."
Chief executive of The Fragrance Shop, Sanjay Vadera, said: "With more than 160 stores throughout the UK and a European-wide online presence, The Fragrance Shop has ambitious plans to grow. We believe that Peppermint's extensive experience in managing business communications campaigns will help us reach the next level."
It is the third business-to-business brief that Peppermint has taken in the last month. Also joining as new clients are niche recruitment specialist, MERJE, and digital coding trainer, Lovecode – a company that makes coding education affordable and accessible.
MERJE, based in Bury, has briefed Peppermint to raise its profile in target sectors, including financial services, compliance, insurance and fraud.
Meanwhile, Lovecode has tasked Peppermint with raising the profile of its courses with the ultimate aim of increasing their frequency and attendance.