05 June 2014
Cube3 reports 31% increase in turnover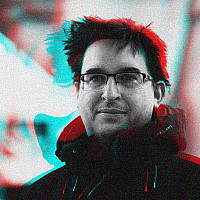 Cube3, says it has increased its turnover by 31% in the first quarter of the year.
The Manchester agency has also increased the size of its team by a third, with 6 new hires over the last month.
Karl Barker
It attributes the growth to an internal restructure, with the addition of 2 new departments: insight and strategy led by Saul Peake; and communications headed up by Clair Morris. These have accounted for 24% of the firm' turnover during this first quarter.
"We are investing heavily in to all areas of the business to ensure that we have the people power to get our clients results. We have long been developing our digital offering, but strategy and communications are intrinsic to the understanding of our clients and leveraging commercial success for them, which is why we have chosen to introduce and invest in these areas of expertise," said Karl Barker, CEO at Cube3.
The new appointments include Gareth Thain, previously of Havas, who's been named senior digital project manager. He's joined by digital project manager, Daisy Hessey, from Click Consult, Matthew Hanson as technical lead and Mike Mellor, as digital visualiser.
Amy Towne has been appointed as new business and marketing executive to grow the agency regionally and nationally while Nathan Kelly, formerly of Amaze, has been named senior account executive.