18 June 2014
Creativity hampered by fear of failure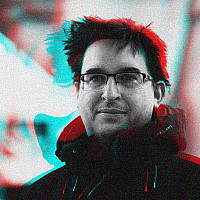 Almost half of business leaders in the North West believe their company is failing to fulfil its creative potential.
That's according to new research from Weber Shandwick North, which interviewed 106 decision makers in the region.
Many admitted that their organisation didn't have a "freedom to fail" culture, which hampered creativity, with only 24% regularly approving creative ideas at board level and 16% saying that senior management "never signed-off creative ideas."
Yet at the same time, 85% felt that creativity was critical to business performance, with 37% relying on their marketing team.
The report was commissioned by the Manchester-based agency as part of its Creative Conversation series of events.
"Creativity is a powerful force in business. And, we have a strong track record of using creativity to our advantage in the North West. After all, we invented the computer, countless music trends and we're now home to a raft of entrepreneurial enterprises," said Jo Leah, managing director and chair English Regions & Wales.
"The North West business economy is changing rapidly, with knowledge and creativity becoming increasingly valuable currency. Simply put, ideas mean power.
"As business leaders we must encourage a culture of creativity by allowing a 'freedom to fail' and encouraging risk taking to create a culture of creativity in the North West."
While 71% of those surveyed valued creativity highly, 10% thought that the business they worked for was not creative at all.
Perhaps a surprising result was that only 22% said that creativity had to improve the bottom line.