10 June 2014
Communisis continues on acquisition trail with £8m deal for The Communications Agency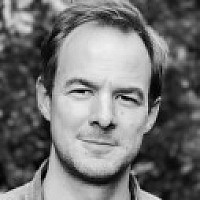 Communisis has acquired London-based The Communications Agency (TCA) for £8m.
The deal with the brand response and customer relationship marketing specialist will allow Leeds-based Communisis to "broaden its integrated agency offering" while also offering "considerable scope for growth and revenue synergies" with its existing client base.
Communisis will pay £6.55m in cash and issue shares to the value of £1.45m, with all 42 TCA staff transferring over, with chairman Robert Prevezer and chief executive Adam Leigh taking senior executive roles.
Andy Blundell
The agency also highlighted TCA's capabilities and experience in TV, experiential and digital, and would enable the cross-selling of other marketing services in social media, video, digital development and content marketing.
Andy Blundell, CEO of Communisis, said: "TCA is a long-established, award-winning and well-respected agency that brings an impressive range of new capabilities and experience to the group's design segment. It will sit at the heart of Communisis' creative offering. The growth prospects are excellent."
TCA marks Communisis' third acquisition in under two months - in April it added design, video, film and digital production to its offering with the purchase of London-based agencies Jacaranda and Public Creative Ltd.
For the year to the end of October 2013, TCA generated adjusted EBITDA* of £0.45m on turnover of £6.2m. Gross assets were £1.38m.