25 June 2014
888poker "seriously reviewing" Suarez deal after latest biting incident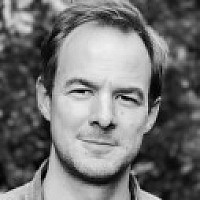 888poker.com says it is "seriously reviewing its relationship" with Luis Suarez after the Liverpool striker appeared to bite a player during Uruguay's World Cup win over Italy yesterday.
Suarez only signed for the online gaming site five weeks ago, but that relationship - and other deals with adidas and Beats - now appears to be in jeopardy after he seemingly sunk his teeth into the shoulder of Italian defender Giorgio Chiellini.
Suarez was unveiled as an 888poker.com ambassador only five weeks ago
A tweet from the company this morning said: "Following recent allegations made against Luis Suárez, we are reviewing our relationship with him. We will not tolerate unsporting behavior."
Suarez's official page on the 888poker website describes him as a "football icon" whose career has been "nothing short of extraordinary".
So far he has filed one video diary for the site, recorded after Uruguay's opening defeat to Costa Rica.
The page also contains a stream of 888poker tweets, most of which are currently highly critical of the brand and its ambassador.