28 May 2014
Refinery paints a glossy future for decorators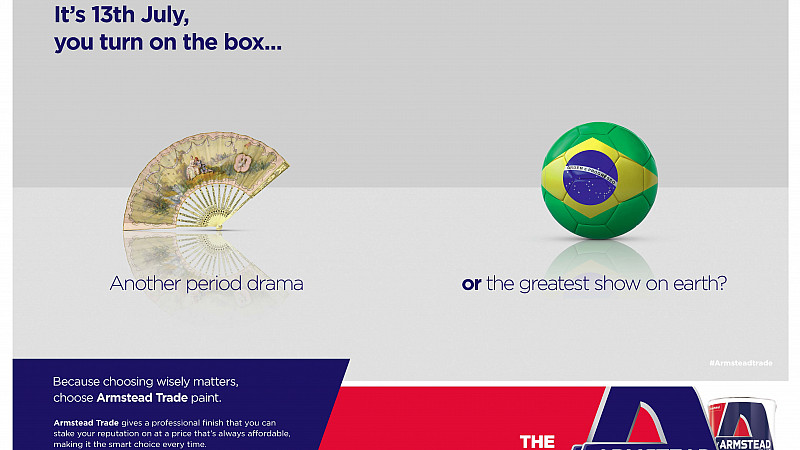 Manchester communications agency Refinery is launching a campaign for a new paint brand for professional decorators.
AkzoNobel is introducing the new paint range, called Armstead Trade, as part of what it calls its 'commitment to reinvigorating the painting and decorating industry'.
Its record £12m investment in trade brands also includes a new look for Dulux Trade which gets a change in metal packaging.
The Refinery campaign starts in early June and presents Armstead as "The Smart Choice" in trade paints with press and digital ads, web takeovers, iPad presentations, POS, direct mail and literature.