20 May 2014
Paver Smith announces plans to rebrand after quartet of new client wins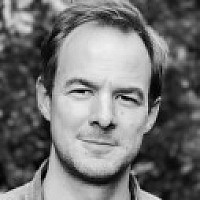 Paver Smith has picked up a raft of new clients including Liverpool ONE and the Beatles Story museum.
The Liverpool-headquartered agency, which has additional offices in Manchester and London, has also confirmed it plans to rebrand in September.
Shopping and leisure centre Liverpool ONE, which last year attracted over 26 million visitors, picked the agency to deliver a multi-channel campaign after a three-way pitch process.
Alongside a PR campaign for the Beatles Story, the agency's consumer team has also been selected by Tan Rallt luxury holiday park in Abergele and Marine Holiday Park in Rhyl.
Sara Wilde-McKeown
And the agency will be conducting a "major" public communications and engagement project for the Healthier Together campaign in Greater Manchester, encompassing market testing, consumer research, creative design, content marketing and a digital campaign.
Sara Wilde-McKeown, the former commercial managing director of Trinity Mirror Regionals who joined as MD last year, said: "Liverpool ONE and the Beatles Story are both fundamental to the North West's visitor economy, part of the offer that attracts millions of people to the region every year.
"We're also delighted to be supporting Tan Rallt and Marine Holiday Park as they expand and develop their already successful businesses. Our understanding of the consumer landscape and expertise in driving engagement will stand us in good stead in delivering great results for all three businesses."
The new clients join a consumer client roster which includes Camelot and the Viva Brazil restaurant chain.
Paver Smith's new identity in September will come almost a year after founders Dougal Paver and Rachel Smith sold their stakes and left the company.
Wilde-McKeown added: "We make no apologies for taking our time and giving the project plenty of breathing space. We are expanding the scope of what we do as an agency and making senior level appointments to help us take the agency forward. We're excited about our plans and there's a great spirit in the agency."