02 May 2014
Online accounts for almost 60% of N Brown revenue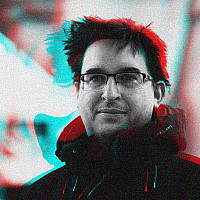 Manchester-based home shopping firm, N Brown, says 58% of its revenue now comes from online shoppers and of that, 40% is through mobile devices.
The company, which owns brands including Jacamo and Simply Be, is now seeking to grow online even further and that's been underlined by a "shift in marketing spend."
"In the year we have reduced spend on paper from 33% to 25% of our overall marketing budget and diverted investment into online recruitment and retention activities. We have increased our emails by 70% year on year and the open rate of promotional emails has increased by 8%" stated CEO Angela Spindler.
"These are targeted emails based on customer product preferences and lifestyles. These highly targeted campaigns are driven from analytics and are all device optimised which is driving the improved customer response."
Angela Spindler
The Group also announced that it would be relaunching the JD Williams brand in the Autumn, having "reduced the line-up of titles from 7 to 3, with further migration to come in the first half of 2014."
This, Spindler explained, would enable them to focus advertising on "one key brand with a primary objective to attract new customers, whilst retaining the loyalty of our existing large base.
"For launch we will also be adjusting the range/price mix to improve value for money for customers. The initiative will be supported by an investment in marketing, both direct response to drive increases in new customer numbers, and also in brand awareness to establish longer term health of JD Williams and attract a broader range of customers."
As outlined by JD Williams' brand manager, Simon Haughton, earlier this month, the company has not turned its back on the high street.
It aims to have 25 stores across the UK for its Jacamo and Simply Be brands. These will act as "multichannel hubs" with click & collect, in-store kiosks and internet enabled tills and tablets.