20 May 2014
No tears as Diva's bus campaign is hailed a success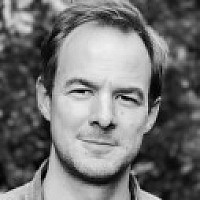 A marketing campaign to promote bus travel in the Tees Valley has been hailed a success by Darlington Borough Council.
The campaign, 'Catch the Bus or Break a Driver's Heart', was created by Sheffield agency Diva Creative and launched at the end of April on adverts across town centres, social media and local websites.
Some of the campaign's creative
Diva worked with Connect Tees Valley, Local Motion and bus companies Arriva and Stagecoach to develop the campaign, with Stagecoach North East's Brian Arnold winning a competition to be the face of the campaign.
Chris O'Keeffe, public transport marketing officer at Darlington Borough Council, said: "Using photographs of a bus driver in such a light-hearted way was a novel idea and has helped us reach a new audience that might otherwise not have been interested in a campaign promoting bus travel."
During the campaign, visits to the Connect Tees Valley website rose by over 50% year on year and Facebook likes increased by 300. The campaign also received extensive media coverage in the Northern Echo, the Teesside Evening Gazette and the Hartlepool Mail.
Amanda Pearce, director at Diva Creative, said: "It has been great to see such an innovative idea take shape from conception to execution and translate to a really successful, effective marketing campaign in the Tees Valley."