08 May 2014
Morrisons' fears realised as customers head to discounters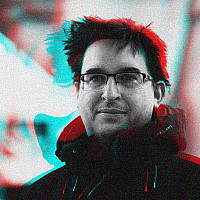 Like-for-like sales at Morrisons have dropped by 7.1%, but the Bradford-based chain says that its e-commerce operation is "performing ahead of our expectations."
Morrisons' Dalton Philips
In March, the supermarket chain announced that it was restructuring its marketing to target the "middle ground" between discounters and the "Big Four" through price-cutting.
While it stated that this was on track, the drop in sales over the 13 weeks to May 4th has seen its share price tumble.
In today's management statement, chief executive, Dalton Phillips said:
"The plans we set out at our results in March are on track. The reaction of our customers to the 1,200 "I'm Cheaper" price cuts we announced last week has been very positive. Although it will take time for their full impact to be felt, we are confident that these meaningful and permanent reductions in our prices will enable our clear points of difference to resonate strongly with consumers." 
Following the launch of morrisons.com in Yorkshire and Warwickshire, the company plans to make its first deliveries in London on Monday (12th May). By the end of the year, it hopes to reach half of UK households, accounting for £500m sales per year.