02 May 2014
Blackpool seeks to put stereotypes behind it with Brazen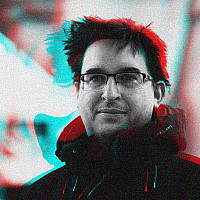 Blackpool is to undergo a major "brand repositioning" as it looks to put negative stereotypes behind it and appeal to families and young couples.
It's being led by Merlin Entertainments Group, in partnership with Blackpool Council.
They've enlisted the help of Manchester agency Brazen for the campaign which will span television advertising and digital to showcase the "very best of fun-filled Blackpool."
"We want to re-engage families that used to visit the resort and are now put off by negative perceptions and also to stimulate families and younger couples for whom Blackpool isn't a consideration," said Nicky Marsh, midway marketing director for Merlin.
"As regeneration starts to become more evident, and with a significant investment in the town, this is an important project for us. Brazen was the natural choice, they have a proven track record in destination marketing and a fantastic passion for the resort, evident in every creative idea."
Brazen has previously worked with Merlin on the launch of Madame Tussauds  in the town, as well as SEALiFE, the re-launch of Blackpool Tower, The Blackpool Tower Eye and the Blackpool Tower Dungeon.
"In recent years the resort has suffered from a decline in reputation which is currently being further exacerbated by some media, regardless of significant investment into the promenade and the immediate sea front area," said Brazen owner Nina Webb.
"We want to encourage people to see reconsider Blackpool, drop the tired filter that adulthood drapes across the lens of old memories and see today's Blackpool – technicoloured, exciting, new and bold as a modern seaside resort, more relevant than ever."
It's not the first time Blackpool has looked to reinvent itself, you may remember SKV's J'aime la Tour viral from 2009.
Brazen's Blackpool team will be led by client services director, Peter Burling.