25 April 2014
Points North: Andy Spinoza, MD of SKV Communications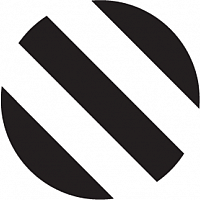 Each Friday in Points North, one of the North's leading media personalities will be giving us their take on the news covered by Prolific North over the last seven days.
This week it's the turn of Andy Spinoza, MD of SKV Communications.

Two Manchester institutions have been leading the national news agenda this week.
As the agonies of Manchester United and the Co-op are thrashed out in public, they reveal the risks and threats ever-present in high-level, high stakes reputation management.
The news handling of NYSE-listed United's sacking of David Moyes risks a Wall Street investigation.  Who told what and to who on Monday afternoon, when journos started tweeting Moyes' likely departure?
Stock market rules should have prevented any word before a Tuesday am announcement in New York - then again, the wolves of Wall Street don't often come up against the British press chasing the story of the season.
It was all good timing for Uniform, whose trial app of Kixl 01 with the hashtag #Moyes must have been a useful test of the demand, not to mention their technology.
Elsewhere, the old school governance of the Co-operative Group is set against the 'real world' mind-set of the US hedge funds now controlling 70% of 'the ethical bank'.
With the media commenting on 'drafts in circulation' of the Kelly report, expect more sparks next week when media coverage will once again spotlight internal disagreements over the Co-op's future. Meanwhile, PN reports, the Co-op Food fight-back starts soon with a new 'fair and square' ad campaign.
Famous brands in distress are not exactly the dreams of Manchester's image-makers. But at least they suggest a dynamic, important city region at the heart of the big agendas. And perhaps the seeds of the big organisations of the future are being sown, as the positive digital economy news across the North continue.
It's a cycle helmet hat tip to Carbon Digital, a Media City-based agency adding British Cycling to its blue-chip client list after winning the UK gig to promote Sky Rides….
A Chewbacca-style celebratory grunt to the Shaune Harrison Academy to Salford Quays, which teaches the art of prosthetics and special effects for TV and movie productions….
And a cheery postie's wave to CityPress for winning a roster place for Post Office PR – SKV has a place on the Government's Crown Commercial Services framework, so we know how high the bar is.
Meanwhile, Northumbria student Melissa Smith has designed the TIME app which tots up and reminds us how much time we've spent each day glued to our devices.
What a wonderful idea – if only I wasn't too busy following all the breaking news on my devices to download it.
Andy Spinoza is MD of SKV Communications