24 April 2014
Fair and square as The Co-operative Food markets the "essentials"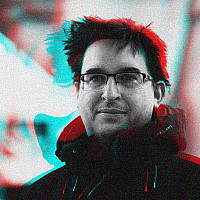 The Co-operative Food is preparing to launch a major advertising campaign to position itself of the "best local food retailer" in the country.
The Manchester-based company will be promoting a new price promise, with the strapline, "Fair & Square prices".
"The Co-operative Food is changing. We have a clear ambition to be the UK's best community retailer, delivering deliciously food conveniently, and we understand what we need to do to get there," explained Steve Murrells, chief executive, retail.
"Our plans are challenging yet achievable. By introducing permanent price reductions on hundreds of key product lines, we are further responding to the needs of local people in providing them with a compelling and truly convenient shopping experience."
He also stated that the firm was investing more than £100m in the fair and square pricing campaign this year alone.
A high profile television launch will initially concentrate on staple products, such as bread, milk and eggs.
A spokesperson for the company added that the food strategy was "totally self-funded and the price investment is being supported by significant on-going efficiencies and cost reductions being made by the business."
It comes as the retailer plans to open 100 new stores this year and more than 150 community stores each year over the next 4 years.