07 April 2014
Early bird offer for Reputation Matters conference ends this Friday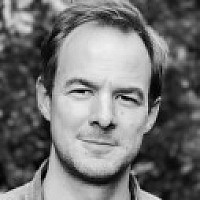 The early bird offer for Reputation Matters, a compelling one-day communications conference that will take place on Thursday 22 May at The Bridgewater Hall in Manchester, will expire this Friday, April 11.
Delegate tickets are £150 + VAT if booked before Friday and £195 + VAT if booked after.
To book your ticket online, click here, or alternatively please contact Helina Thompson on 01706 828855 or email helina@dontpanicprojects.com.
We are delighted to have secured an impressive line-up of outstanding speakers including:
Russ Brady, Head of Group PR, The Co-operative
Alison Last, UK Corporate Communications Manager, Kellogg's
Alicia Custis, Head of Communications at Stockport NHS Trust
Francis Thomas, Head of Communications, London Midland
Sam Ward, Brand PR Manager & Dom Dwight, Brand Communications Manager, Bettys & Taylors Group
Jacqui Gay, Communications Business Partner, Hull City Council / Communications Lead for Hull City of Culture
Mark Manley, MD, Manley Law
Paul Tyrrell, Head of External Affairs, BBC
Rob McLoughlin, award-winning presenter and producer
Simon Wharton, MD, PushOn
This one-day event will examine the increasingly challenging environment that communications professionals need to address in the area of reputation management.
The conference features a number of acclaimed professionals from communications agencies together with in-house private and public sector marketers and communicators. Reputation Matters has been created and delivered by Prolific North and Don't Panic Event Management.
(This conference follows on from the debut conference staged by Prolific North and Don't Panic in January, Digital SWOT, which attracted over 100 senior delegates from across the North).
Managing your reputation online requires as much effort, guile and expertise as the more traditional and still essential roles of press and media relations and public affairs.
This high-level conference will address the many, varied and increasing challenges facing communications professionals across all sectors in the North: from sports clubs and the health service to media organisations, retailers and B2B companies.
Conference programme
09:00 - 09:30  Registration/coffee
09:30 - 09:40  Welcome - Rob McLoughlin
09:40 - 10:10  Russ Brady, Head of Group PR, The Co-operative
10:10 - 10:40  Alison Last, UK Corporate Communications Manager, Kellogg's
10:40 - 11:00  Coffee Break
11:00 - 11:30  Rob McLoughlin, Presenter, Producer and Crisis Management
11:30 - 12:00  Speaker to be announced
12:00 - 12:30  Paul Tyrrell, Head of External Affairs, BBC
12:30 - 13:10  Lunch
13:10 - 13:40  Francis Thomas, Head of Communications, London Midland
13:40 - 14:10  Sam Ward & Dom Dwight, Bettys & Taylors of Harrogate
14:10 - 14:40  Jacqui Gay, UK City of Culture, Hull
14:40 - 15:00  Coffee Break
15:00 - 15:30  Alicia Custis, Head of Communications, Stockport NHS Trust
15:30 - 16:00  Mark Manley, MD, Manleys Law
16:00 - 16:30  Simon Wharton, PushOn (Online reputation management overview)
16:30 Closing Remarks
Speakers' biogs
Jacqui Gay
Communications Manager, UK City of Culture 2017, Hull
The phrase 'From Hull, Hell and Halifax, good Lord deliver us' has been in common use since 1600 – and attitudes to Hull have been scarred by it ever since.
So the announcement last November that Hull had won the title of UK City of Culture 2017 was a huge PR coup for a city determined to reposition itself in the UK and the world.
For years, Hull had carried a negative reputation as outdated statistics and misconceptions of the city were reinforced by less-than-favourable national representation and media coverage. Bidding for the UK City of Culture title would be a key milestone in the delivery of a £190m cultural capital programme, supporting Hull's ambition to become a world-class visitor destination.
Hull 2017 Communications Manager, Jacqui Gay, will talk about Hull's journey from 16:1 outsider to winning city and how this is already starting to transform perceptions of the city. Jacqui is a PR and marketing professional with over 20 years' experience in the public and private sectors. She is a member of the Chartered Institute of Public Relations.
Paul Tyrrell
Head of External Affairs at BBC
Paul Tyrrell has spent the last 20 years in senior communications roles across broadcasting and sport.
A former Director of Communications at Manchester City and Everton, the 48-year-old also had spells at Liverpool and Aston Villa. He was Head of Press and PR at ITV and took up the interim post of Head of External Affairs at BBC North in February. His earlier career in journalism began with the South China Morning Post.
Simon Wharton
MD, PushOn
Simon graduated from the University of Liverpool in 1988 with an Honours Degree in Computer Science. He moved into the digital sector in the 90s, delivering technical support solutions for IBM.
In 2002 he teamed up with Roy Wilding to form web development and internet services agency VirtuAffinity, which expanded to provide SEO services and eventually became PushON in 2006. PushON has grown to become one of the most well-regarded agencies of its kind in the UK.
Outside PushOn, Simon founded SAScon, which styles itself as the premier digital marketing conference in Europe and regularly delivers lectures at Manchester Metropolitan University and Salford University, as well as CIPR and Pro Manchester business events.
Alicia Custis
Head of Communications, Stockport NHS Foundation Trust
Alicia is an award-winning communications specialist with over 20 years' experience in corporate communications.
She was asked to work at Stockport NHS Foundation Trust immediately following the saline poisoning incident at Stepping Hill Hospital in July 2011. This was in order to lead on communications around the incident and implement an overall communications strategy for the organisation. The communications team subsequently won 'Team of the Year' at the national Association for Healthcare Communications & Marketing awards in 2013.
Alicia was previously head of communications at The Christie for 10 years. The Christie is the largest cancer centre in Europe, an international leader in cancer research and runs the second largest hospital charity in the UK. Her earlier experience includes six years working at PR agencies on a wide range of commercial accounts.
Mark Manley
MD, Manleys Law
Mark has over 25 years' experience in obtaining results in dispute resolution and litigation cases at the highest level. He specialises in defamation/reputation and brand protection, privacy and commercial litigation cases. He acts for national and regional newspapers, TV companies, magazines, radio stations, football clubs, managers and players, boxers, musicians and many other clients from the general business, entertainment, music and sports sectors.
Rob McLoughlin
Presenter and producer
Rob is an award-winning presenter and producer.
He is a former 'World in Action' (ITV) and Granada Television investigator.
In one eight-month investigation he (and BAFTA award winner Steve Boulton) wiped £2.4bn from the share price of a major UK company after they revealed corruption, mis-management and incompetence inside Britain's secret nuclear war plant at Aldermaston. He later revealed that Dan Air were flying an insurance 'write-off' in Europe, the company closed shortly afterwards.
He came to national prominence with a series of exclusives for ITN and Granada TV on The Stalker Affair and the alleged shoot-to-kill policy in Northern Ireland.
A former Executive Director and Advisor to Granada and ITV plc, he has latterly lectured on Crisis Management and advised a number of organisations on coping with controversy and major stories. He advised on the handling of the recent Fabrice Muamba collapse and on the handling of the death of Pope John Paul II.
He has hosted political, current affairs and election programmes on Granada/ITV since 1994, hosts 'Party People' on the channel; co-hosted the first 'Weekend Breakfast' on BBC Radio Five Live with Jane Garvey and last year scooped America with a 9/11 story broken in England by News International. He has hosted conferences and events across the UK and in Europe.
He sits on the international editorial board of 'The Journal of Public Affairs', an academic publication by Wiley; is an Advisor to the new International Centre for Public Affairs Research (University of Chester) and is an Advisor to The White Rose College of Humanities and Arts (Universities of Leeds, Sheffield and York).
Francis Thomas
Head of Communications, London Midland
Francis joined London Midland as Head of Communications in June 2013. In addition to a wealth of cross-sector experience in the rail industry, including a decade spent with British Rail, Francis has held senior-level communications positions with the likes of Boots, Lego and Ofqual as well as running his own consultancy advising local authorities and the NHS.
Francis joined London Midland at a critical time, following record numbers of train cancellations in the winter of 2012. Tasked with rebuilding trust and confidence in the organisation, Francis now leads London Midland's newly formed communications team.
Russ Brady
Group Head of Public Relations, The Co-operative
Russ has held a number of senior communication roles over the past 17 years. In his current role he is responsible for all PR activity in support of The Co-operative Group and its family of businesses, which includes major interests within the food, financial services and specialist business sectors. A key part of this work is also to support and maintain the Group's leadership position in terms of business ethics and CSR. Prior to joining The Co-operative 15 years ago, Russ worked for The Guardian Royal Exchange Group for 10 years. As part of GRE's graduate training and management programme Russ worked across a number of marketing and operational areas.
Russ is married with a daughter and lives in Preston, Lancs.  His main interests include football and golf and he is a seasoned supporter of Preston North End for his sins!
Sam Ward
Brand PR Manager, Taylors of Harrogate and Bettys
Sam spent three years as Regional PR Manager for Harvey Nichols before moving agency side to manage a portfolio of retail clients.
Now the Brand PR Manager for Yorkshire Tea, Taylors Coffee and Taylors Tea, Sam spends her days developing creative PR campaigns and managing brand reputation - always with a proper brew in hand.
Alison Last, UK Corporate Communications Manager, Kellogg's
Alison has spent the last 15 years working in communications roles across a variety of industries. She started her career in personal finance in both agency and in-house roles and spent some time working in the Safeway press office during the Morrison's bid and takeover.
Seven years ago Alison made the move up north to Manchester to work for one of the UK's most recognisable household brands, Kellogg's. She lives there with her husband and two young girls, Elsa and Ivy.
At a time when consumer trust in the food industry has declined, Alison will talk about the challenges Kellogg's has in maintaining its reputation as one of the UK's most trusted brands.
Dom Dwight, Brand Communications Manager, Taylors of Harrogate and Bettys
Dom is a former magazine editor & food writer and is now responsible for all brand communications at Taylors of Harrogate, covering strategy and execution across multiple channels - experiential, PR, social media and customer services - driving conversation and safeguarding tone of voice for Yorkshire Tea, Taylors Coffee and Taylors Tea.
See the dedicated Reputation Matters 2014 website for all the details.