28 April 2014
Communisis acquires Jacaranda and Public Creative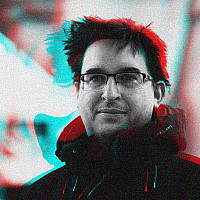 Communisis in Leeds has bought Jacaranda Productions Ltd and Public Creative Ltd, adding design, video, film and digital production to its offering.
It acquired London-based Jacaranda on a cash free, debt free basis of £1.5m plus surplus cash. It will be paid for by £0.9m in cash and through the issue of 913,242 new ordinary shares (worth £0.6m). It's bought Public Creative for £0.35m in cash.
"Jacaranda and Public Creative bring important new skills to Communisis, in line with our strategy, as the Group continues to build its integrated service proposition. There is growing demand from clients for engaging content, especially for video and film across all digital channels, and these Acquisitions complement and enhance our existing capabilities," stated Andy Blundell, Communisis chief executive.
"We are delighted that these talented and committed teams have decided to join Communisis and look forward to working with them to offer our clients a broader range of creative services."
Jacaranda was set up more than 15 years ago and its team of 6 have won multiple awards for its corporate film productions.
Public Creative is also based in London, using web and mobile applications to build loyalty. It has 8 staff.