11 March 2014
Fist of Fury appointed by fast-growing Redfern Travel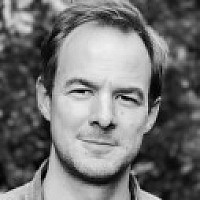 Bradford-based Redfern Travel has appointed new Leeds agency Fist of Fury to manage all of its brand and marketing activity.
The £100m turnover business has seen rapid growth over recent years, having achieved annual growth of 101% year on year for the past five years. Last year it topped a league table of Yorkshire's fastest growing companies.
Redfern already manages the prestigious Crown contract and is responsible for managing travel for 10 government departments.
Martin O'Toole
Fist of Fury was launched by former Coolpink commercial director Martin O'Toole in January after the demise of his former agency. It's already been appointed by Emmett London.
O'Toole said: "We only incorporated in January of this year. Given the absolute 'new' status of our agency, we're immensely chuffed that a business of Redfern's size and pedigree has chosen to retain us.
"We are in the midst of working through our brand exploration process. From there, we'll develop a full brand and digital marketing plan."
Redfern CEO Mark Bowers added: "Whilst Fist of Fury are very much a new creative boutique, we already enjoy a fantastic working relationship with them.
"They're experts when it comes to branding and we are incredibly excited about what's to come."