27 February 2014
Medical comms agency KnowledgePoint360 sold for £86m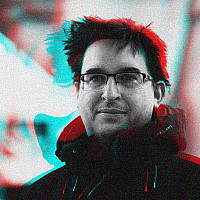 Cheshire-based healthcare communications agency, KnowledgePoint360 has been acquired by UDG Healthcare PLC for €105m (£86m) in cash.
The deal is expected to completed by the end of next month and will establish Dublin-based UDG Healthcare as a market leader in the global healthcare communications sector.
KnowledgePoint360 is based in Macclesfield in the UK and Lyndhurst, New Jersey in the United States, with 600 staff across its ten locations.
UDG Healthcare explained that the purchase would complement its existing communications offering through its American and UK-based Ashfield Division.
"We are delighted to make this announcement. KnowledgePoint360 is a significant strategic and complementary acquisition for UDG Healthcare, giving us a market leading position in the global healthcare communications sector and significantly enhancing the Ashfield offering to our clients," said Liam FitzGerald, chief executive of UDG Healthcare plc.
"KnowledgePoint360 is a strong and well-established business, with an excellent management team and highly qualified work force that has a style and values similar to our own. Our Ashfield business has had great success with previous acquisitions in the healthcare communications market, including InforMed and Watermeadow. Expansion in healthcare communications and related business areas is a key part of our global growth strategy."
In 2007 KnowledgePoint360 was acquired by ABRY Partners from Thomson Reuters. It provides medical education, publication support and scientific content development as well as having a meetings management division.