18 February 2014
Journey9 appointed to full marketing brief by English Tea Shop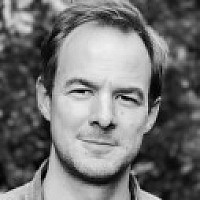 Marketing and events agency Journey9 has been appointed by English Tea Shop (ETS) as its dedicated UK brand marketing agency.
The Manchester agency has worked on ad hoc projects for the Durham-based tea retailer but will now handle all marketing requirements.
First up will be a brand strategy review, followed by a redesign of the company's website. Journey9 will also look after all social media activity, experiential campaigns and PR.
Ranjeeva De Silva, director of English Tea Shop, said: "This month, English Tea Shop will be in Tesco stores across the UK, a move that requires a big focus on marketing activity.
"With this in mind we needed an expert full service marketing agency to support us and Journey9's understanding of this market and ability to react timely and creatively, as an extension of our own international team, has rightly won them this account."
Laura Wolfe, managing director of Journey9, added: "Over the past 12 months, we have been growing our FMCG credentials and as a result Journey9 is now a strong player in this arena. We are really excited to add English Tea Shop to our evolving client base and look forward helping them achieve their objectives."
Journey9 also works with the likes of Swizzels Matlow, Lucha Libre and Goody Good Stuff.