11 February 2014
Equator Design acquires Link Design Studios as it targets £20m turnover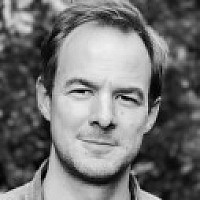 Packaging and brand management specialist Equator Design has acquired Dublin-based Link Design Studios in what it says is the first step in a "major acquisition and business expansion programme".
It gives Equator an Irish presence in addition to its offices in Manchester, Nottingham, Chicago, Sydney and Shenzhen.
Under the acquisition terms the Link Design team, including founding directors Tom Fitzpatrick and Gary Orr, have all been retained. The terms of the acquisition have not been disclosed.
Equator will also be creating three additional jobs in Ireland as it further expands its design and account management operations. Link Design will now operate under the Equator brand.
Equator's Mark Cook
Board director Mark Cook said: "We targeted Link Design Studios in view of their well-deserved reputation as a talented and creative design team, whose ethos matches the Equator global business perfectly.
"We look forward to growing the business to match the current Equator model and this will enable us to provide a high calibre design offering, combined with unparalleled customer service standards, for existing and potential customers throughout Ireland."
Equator, which works with clients including The Co-operative, Pukka Pies and Aldi, is hoping to grow turnover from £9.1million to above £20m over the next "three to five years".
Cook added: "We are working towards aggressive growth, with several design outfits with household name brand portfolios already in our sights and at least one new acquisition targeted within the next six months, backed by continuing investment in people and infrastructure throughout our global operations."
A second Chicago office is planned for later this year.