27 February 2014
Comms director Myers leaves Everton FC for "personal reasons"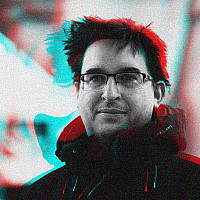 Everton's communications director, Alan Myers, has left the club for personal reasons.
The former North West bureau chief for Sky Sports News took up the job in August last year and was the Blues' third head of communications in just 18 months.
Today he wrote on his Twitter account:
"I wish to confirm that I have left Everton and want to thank the fans so much for their kindness, understanding, and help in my short time.

"I also want to put on record my gratitude to Roberto, the players and staff."
The club confirmed that he had tendered his resignation, with a club spokesman stating:
"Alan has informed the Club that he sees his future career away from the demands of Goodison Park. We respect Alan's wishes and would like to thank him for the contribution he has made since arriving at Everton. Everyone at the Club wishes him the very best for the future."
Myers originally joined the club in 1996 as Everton's first press officer. He remained there for 5 years, before taking a reporter's job at Sky Sports News.
Since returning to the club, he's been involved in the negotiations with fans over the branding of the club, it came following the controversial decision to drop its historic motto - this has been reinstated for next season.
His predecessor, Paul Tyrell said:
"Everton need good people who genuinely care about the club, professionals who want to serve it. Alan Myers ticked every one of those boxes."