24 January 2014
TBWA Manchester pitches up with £2m Eurocamp account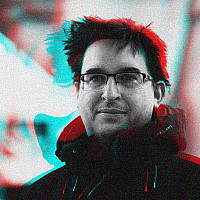 Eurocamp has appointed TBWA Manchester as its lead agency, following a competitive pitch against 3 other UK firms.
TBWA's role will be to develop a new brand positioning and communications strategy for the company as it seeks to unify its Eurocamp and Keycamp brands.
"Eurocamp have been very ambitious with the brief that they set. As a result, the work we have developed has been able to disrupt behaviours right across the organisation not just through creative communications," said Fergus McCallum CEO of TBWA.
Earlier this month, BJL produced a series of channel idents for Eurocamp to feature across its sponsorship of Nick Jr and Nick Jr 2 as part of a 3 month long campaign.
"The brand strategy TBWA have developed with us during 2013 probably represents the most exciting step forward for the company in 15 years," stated Eurocamp's head of sales and marketing, Steve Nettlemill.
"It will live across all channels and has already had a liberating effect within the business itself. The strategy gives us a fantastic platform for our wider growth and product development, as well as providing the entirely fresh creative direction we'll launch with our New Year campaigns."