21 January 2014
Press Association agrees data deal with the Football Conference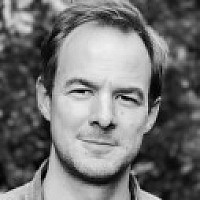 The Press Association (PA) has been named the official supplier of data for the Football Conference.
The agreement, which commences immediately, will run until the end of the 2015/16 season and will see PA collect and deliver high level data from every Skrill Conference Premier game, including information on matches in the Skrill North and South divisions.
The partnership will increase the amount of Football Conference data available to the media in the UK.
Margaret Hicks-Clarke, PA's head of operations, said: "We have considerable experience both in the collection and commercial use of football data on behalf of rights holders and we look forward to a successful partnership with the Football Conference.
"Our partnership will further enhance the profile of the Football Conference within the media sector of grass roots football, while also delivering a high level data service to the market place through standalone statistics, plus PA's industry leading graphics and datatorials."
Brian Lee, chairman at the Football Conference, added: "We are delighted to enter into this agreement with the Press Association - a renowned and well-respected supplier of sports data to media outlets throughout the country."
PA employs over 500 staff at its Northern headquarters in Howden, East Yorkshire.