07 January 2014
Pelican flies off with international PR brief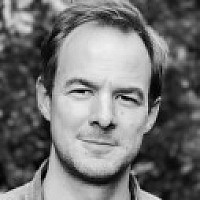 Pelican has won a Europe-wide brief to provide PR services for APEAL, the Association of European Producers of Steel for Packaging.
The industry federation is made up of Europe's four leading multinational producers of steel for packaging who together represent some 95% of the total European production.
Saddleworth-based Pelican, which specialises in packaging, food and environmental communications, has been briefed to promote the environmental, economic and consumer benefits of steel for packaging. The campaign will target brand owners and packaging industry professionals across the continent.
Around 5 million tonnes per year of steel for packaging is currently produced by APEAL members in seven EU member states.
Patricia Mobbs, APEAL's communications manager, said: "Apeal recognised the need for additional support in order to achieve our communications objectives and we wanted a PR consultancy with experience in food, drink and packaging. Pelican persuaded us with their well-honed creative pitch."
Pelican managing director Michael Bennett added: "This is an excellent international addition to our portfolio of packaging and food industry clients and underlines our position as a leading communications consultancy in these markets."
Pelican already works with clients including TRM and Fairway Foodservice.