21 January 2014
NoChintz brews up a new look for TeaCup and Proper Tea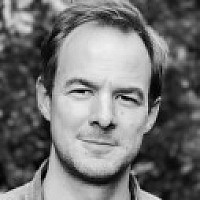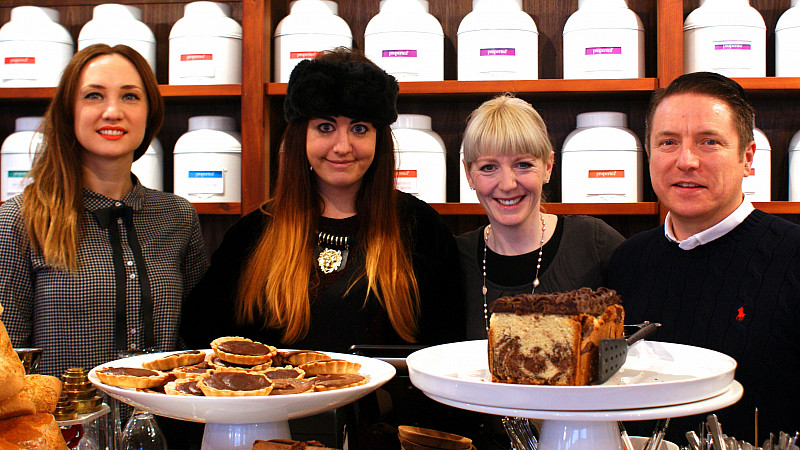 Interior and branding studio NoChintz has completed two projects on behalf of the Sparklestreet group of companies, owners of Manchester's Teacup Kitchen and Proper Tea at Manchester Cathedral.
The company's branding and graphics offering, NoChintz ID, carried out a brand refresh of Teacup Kitchen, developing new window graphics, menus and other literature within the eatery.
Natalie Gray and Amy Brown of NoChintz with Yvette Fielding and Gary McClarnan of Proper Tea
NoChintz ID teamed up with the NoChintz interiors team to work on Proper Tea, which is owned by Sparklestreet and TV star Yvette Fielding.
Fielding said: "I have been dreaming about having my own tea rooms since I was a young girl and NoChintz have done a fantastic job in realising my vision and that of the entire Proper Tea team."
As well as creating the overarching Proper Tea brand, the graphics team also designed the bespoke loose-leaf tea labels and paper packs, while the interiors team collaborated with furniture maker and designer Peter Masters, who had previously worked on the original concept for Teacup Kitchen.
Creative director Natalie Gray said: "These were great projects to work on and another fantastic addition to our portfolio of work in the leisure sector."
The company, which last year more than doubled turnover to £1.55m, has also recently completed work on the 10,000 sq ft QDos gym in Heald Green, Cheshire.