16 January 2014
Marketing budgets set to rise in 2014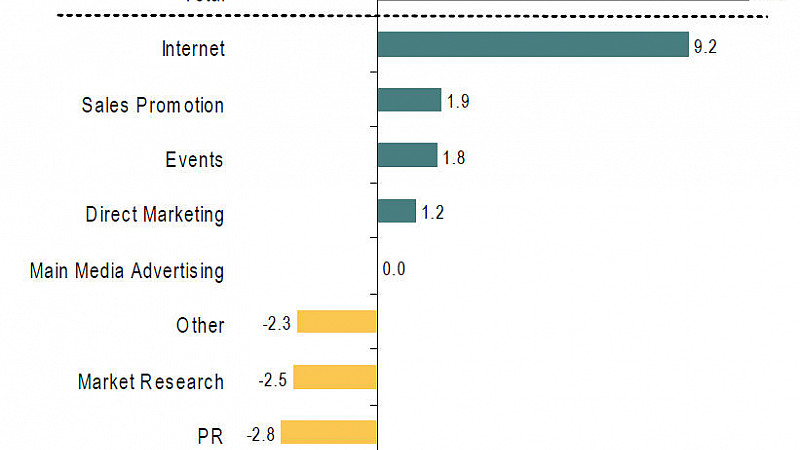 Companies are expected to increase their marketing budgets this year according to the latest Bellwether Report.
Based on a survey of 300 senior marketers from the country's biggest companies, the Q4 2013 report suggests that brands are remaining confident about their own financial prospects.
It marks the 5th quarter of consecutive growth and second highest rate  since the Bellwether report began in 2000, with +25.8% of companies stating that they are expecting to see some increases, which is the most positive reading since 2008.
According to Bellwether's own predictive model - based on the Office for Budget Responsibility's prediction for economic growth of 2.4% - it forecasts a 3.3% increase in adspend this year. This is expected to even out in 2015, with a more substantial adspend to more than 4.0% in the 3 years following.
"I am very encouraged by the sustained growth of marketing budgets as shown in the report, this bodes really well for Manchester agencies looking at the year ahead, what a great and promising start to 2014," said Peter Craven, IPA City Head for Manchester and co-founder, Madhouse Associates.
By sector, internet spending recorded the sharpest improvement again, with a net balance of +9.2%. Search increased +3.8%, although this is the lowest recorded rate of growth for each since Q1 2013.
Sales promotion (+1.9%), events (+1.8%) and direct marketing (+1.2%) are also seeing growth. However, PR is dropping to -2.8%, market research (-2.5%) and other paid-for marketing activity (-2.3%).
The report is researched and published by Markit Economics for the IPA.