14 January 2014
Finn Communications awarded £300,000 TV licensing brief by the BBC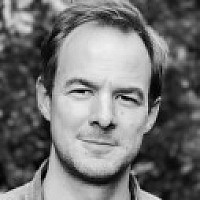 Leeds agency Finn Communications has been appointed by the BBC to provide TV licensing PR in the North.
Starting in April and running for a maximum term of four years, the agency will deliver a strategic programme "via the media, stakeholders and social media at a specialist, regional level".
The corporation opened a procurement process last year to appoint agencies in six geographical areas across the UK.
Five were appointed to cover London and the South East, Wales and the South West, the Midlands, Scotland and Northern Ireland, but the search failed to find a suitable agency for the £300,000 brief in the North, which was previously held by another Leeds agency, Brass.
This part of the procurement was therefore re-run.
Sian Healey, TV Licensing head of policy and communications, said: "This procurement has enabled us to recruit the best PR agency to complete our network of agencies UK-wide, whilst delivering excellent value for money for licence fee payers.
"Finn will have an important part to play in our work to communicate to the public when they need a licence, and our extensive stakeholder campaign working with a wide range of organisations, including those specialising in money advice."
Finn already works with clients including The Blackpool Tower, The Works and Pork Farms.