30 January 2014
Brand8 cleans up on Xeros contract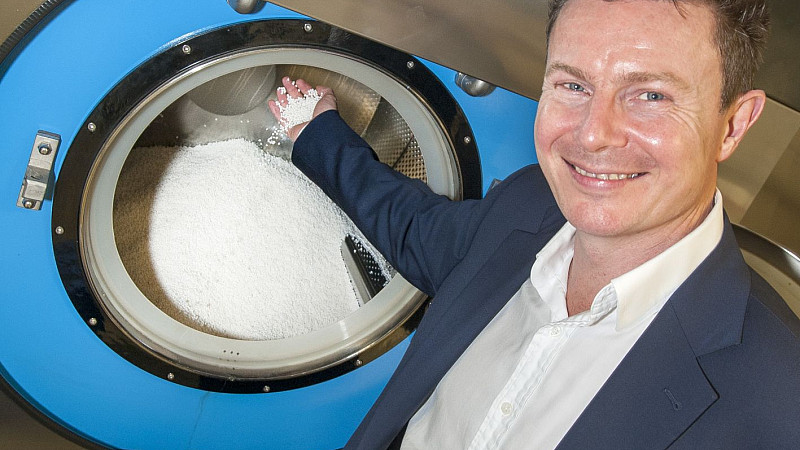 Leeds-based Brand8 PR is to create a UK regional, trade and business-to-business public relations campaign for a south Yorkshire company pioneering a clothes laundering technology.
Xeros, based in the Advanced Manufacturing Park, near Rotherham, manufactures washing machines in which the use of water is largely replaced by polymer beads.
The company is commercialising technology developed at the University of Leeds, and says its systems typically use more than 70 per cent less water, 50 per cent less energy and 50 per cent less detergent than conventional machines.
 
Brand8 PR was appointed following a three-way pitch and agency has been tasked with raising awareness of the company's proprietary technology and its key commercial and environmental benefits within target sectors including the hospitality and commercial laundry industries.
 
Brand8 PR managing director, Rob Smith, said: It's a truly innovative proposition and one which we firmly believe will revolutionise how we all wash our clothes."
Commenting on the agency's appointment, Xeros chief executive, Bill Westwater, said: "Brand8 PR has experience of working with fast-growth businesses and high tech manufacturers, so there was a clear fit from that perspective."
 
Xeros said there was rising interest in its products, not just in the UK and overseas. Current Xeros partners include: national laundering provider Johnsons Services Group; premium dry cleaners Jeeves of Belgravia; international washroom hygiene, mat, workwear and textile solution provider the CWS-boco Group; and several organisations in North America.