16 January 2014
Black and Ginger appointed to giant First World War brief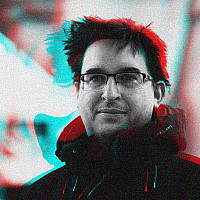 Black and Ginger has been named as the creative agency for a major First World War event in Liverpool.
"Memories of August 1914" will see the return of internationally acclaimed artists, Royal de Luxe acting out street theatre with giant marionettes.
The Liverpool design agency's role will be to develop branding and creative advertising for the piece, which is described an an emotional story as Britain prepared for war. It has already developed a website, which was launched last week to coincide with the announcement of the event.
"Black and Ginger has shown a real understanding of the brief for 'Memories of August 1914' and the team has clearly demonstrated a real passion for large-scale international events," stated Claire McColgan, Liverpool City Council's assistant director for culture.
"Having worked with Black and Ginger on the hugely successful 'Sea Odyssey' campaign, we are confident the team will deliver excellent results for what is set to be one of this year's most innovative public events."
It's been co-commissioned by Liverpool City Council, in partnership with 14-18 NOW, the UK's First World War Centenary Cultural Programme.
"This is a dream brief for us. 'Memories of August 1914' is set to be even bigger than the giant spectacular 'Sea Odyssey' and we are absolutely delighted to be working alongside Culture Liverpool and the fantastic Royal de Luxe again," said Alex Frech, managing director of Black and Ginger.
The Sea Odyssey was inspired by the Titanic and was attended by around 1m people.