03 December 2013
Through Creative merges with Williams & Crosby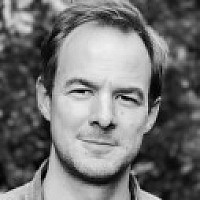 Through Creative has merged with fellow Macclesfield agency Williams & Crosby, creating what director Ed Beattie calls "a more powerful creative proposition all round".
The new agency will see four Through staff move into Williams & Crosby's offices to make a total team of 10. The new company will trade under the Williams & Crosby brand.
Through was originally set up by Beattie in 2007, while Ed Williams has run Williams & Crosby for 27 years.
Ed Beattie
Beattie told Prolific North: "It was a no-brainer for us. I will now have access to a much larger resource and together we can take advantage of the digital side and offer a more powerful creative proposition all round.
"Our two main aims are to continue to ensure we exceed expectations with our existing clients, many we have had for a long time, and also grow the business with the right type of clients."
Marketing specialist Beattie has taken a shareholding in the new company as a director, with managing director Williams remaining the majority shareholder.
The new creative team of seven includes designers, developers, creative and production staff. The only staff member not to make the move to Williams & Crosby was the office manager, due to a duplication of roles.
Current clients for the newly merged company include Quentin Blake, Mammut and Focus Management Consultants.