13 December 2013
Gyro Manchester celebrates centenary with party for all current and ex employees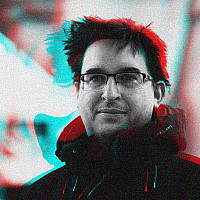 Gyro Manchester is closing its centenary year, with a series of events and campaigns.
The agency has worked with Lancaster University's Management School to produce a report in which students were challenged to explore an agency model fit for the future. The results can be downloaded here.
It's also celebrated some iconic advertising by revisiting campaigns, from the likes of Brut, Smash, Bird's and Raleigh to see how they could work in the modern day.
It all underlines how far Gyro Manchester has come from its humble beginnings in 1913. Then CAS (Commercial Advertising Services)'s founder would cycle around South Manchester selling advertising space from his bike.
In 1998 the agency merged with Broughton-Jacques to become Cicero and then, 9 years later Cicero would become part of the gyro network.
Now based at Salford Quays, staff will be looking back on the last 100 years with a Christmas party with all the agency's previous employees. So, if you've worked at CAS, MPC Labs, MPC Studios, Customer Insight, Broadcast PR, Alva Press, Cicero or gyro Manchester and haven't yet been invited, you can get in touch at gyromanchester@gyro.com