03 December 2013
Granby Marketing Services completes £3.8m management buyout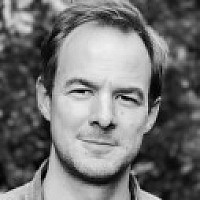 Blackburn-based Granby Marketing Services has completed a £3.8m management buyout that will see managing director Joanne Varey become its majority shareholder.
Stephen Bentley, who had owned Granby outright since acquiring it from the Omnicom Corporation 13 years ago, will become chairman and remain a minority shareholder. Craig Parsons, IT director at Granby, will also become a minority shareholder in the business.
Managing director Joanne Varey
Granby provides services such as direct marketing, e-commerce fulfilment, warehousing and distribution to clients including Sainsbury's, CTM, England and Wales Cricket Board, Department for Education and The Information Commissioner's Office.
Employing over 100 people, its last results - for the year to December 2012 - showed a 14% rise in turnover to £6.37m while profit before tax grew 12% to £808k.
Joanne Varey said: "This feels like a natural step for the business to ensure we are evolving and maintaining our position as a market leader.
"It's a fantastic opportunity for us to continue building on the growth and success Granby has undergone in recent years. Most importantly, it enables us to ensure we're still delivering a seamless experience and offering to our existing client base, whilst alsogiving us the tools and capabilities to seek new revenue prospects."
Stephen Bentley will retain a minority stake
Enterprise Ventures provided £1.35m from its EV Growth fund to support the buy-out, with the incumbent bank NatWest providing £600k term debt alongside a £500k working capital facility from RBS Invoice Finance, and the remainder coming from investment by directors.
Wayne Thomas, Enterprise Ventures investment director, added: "Granby is a profitable, well-positioned services business with an impressive, long-standing client base.
"It has invested heavily in IT over recent years to keep pace with new technologies. With large companies increasingly outsourcing non-core activities such as direct mail and fulfilment, the market is growing and Granby is well placed to take advantage of the opportunities."