19 November 2013
WRG to open healthcare base in Philadelphia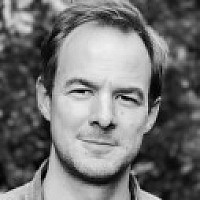 Manchester communications agency WRG is to further expand its global offering by opening an office in Philadelphia.
The new base, which will specialise in healthcare, is set to open early in the new year. It follows WRG's acquisition and rebranding of Serious Events in Hong Kong.
Chris Gosling, head of healthcare, told Prolific North that the move was in recogition of the "UK-centric" nature of the company's healthcare offering.
He said: "I took over as head of healthcare about a year ago and prompted a review of how we grow the business, and the main upshot of that was the need to globalise our offering. It was very UK-centric.
"We chose Philadelphia because, in looking at the global headquarters of where our clients are, we prioritised the top 12 pharmaceutical companies in the world and realised that six of them are east coast US. So it became the obvious place."
Client director Graeme Beavers will be moving from London to head up the new city centre office as vice president, as well as account manager Amy Swanepoel.
Gosling said the intention was to get six people "immediately operational in the US", and he appealed for anyone with specialist healthcare expertise "who understands the creative process" to contact him.
The new office has already secured its first client, eye care company Alcon.
Gosling said that business at the company's Manchester office was currently "buoyant". WRG employs 180 staff across the company as a whole and also has offices in London, Abu Dhabi, Doha and New York.
Established in 2007 through the merger of With and Reflex Communications, its client list includes Shell, Qatar Gas, Nationwide and Procter and Gamble.